The early days of the cable industry can best be described as a story of hard-work, determination, entrepreneurial spirit, and a deep love of community. Blue Ridge Communications and Service Electric Communications, both PenTeleData partners, trace their beginnings back to two dedicated men who took great risks to benefit their families and towns. Luckily, their forward thinking left a legacy of success and helped shape their communities.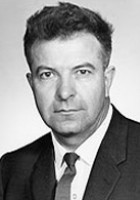 John Walson, Sr.:
"The Founder of Cable Television"
John Walson Sr. was born in Forrest City, Pennsylvania, in March 1915 and graduated from Mahanoy Township High School. After high school, he left for Chicago to attend Loyola University with intentions of becoming a physician, but later rekindled his adolescent interest with electricity and abandoned his medical school education. Instead, he chose to become an engineering student at the nearby Coyne Electrical School. This led to his early career as a line serviceman for Pennsylvania Power and Light.
1945
His love of electronics led Mr. Walson and his wife, Margaret, to obtain a General Electric franchise, selling appliances in Mahanoy City. Soon after, Mr. Walson began selling television sets. Unfortunately, it was very difficult, even impossible, to receive the three Philadelphia network stations in Mahanoy City because the town is surrounded by mountains and is located some 86 air miles away.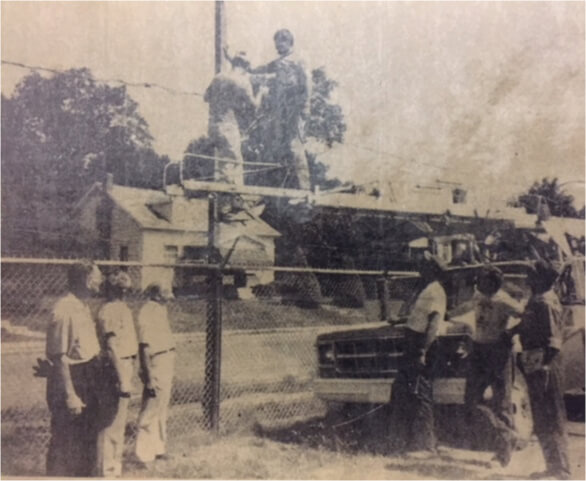 1947
Because of this situation, Mr. Walson erected an antenna tower on top of a nearby mountain so he could take his customers to that location and demonstrate his television receivers. In searching for ways to increase his sales in 1947, Mr. Walson decided to purchase some heavy-duty twin-lead army surplus wire and ran the wire on trees from a nearby mountain to his appliance warehouse. Eventually, the line was extended to Mr. Walson's appliance store, and several homes along the way were connected to the community antenna system. This began the cable industry in America. The cost to connect was a $100 installation fee plus a monthly charge of $2.00
1948
Service Electric Cable TV, Inc. began as a successor corporation to the community antenna television business started by John Walson.
From this early beginning of cable television, Mr. Walson began constructing systems in nearby communities. Others, who observed his success, were quick to follow in areas where reception of television signals was difficult or impossible. His faith in the future of cable television never diminished. As systems were offered for sale, he purchased them. When franchises were available, he applied. Mr. Walson was guided by the one fundamental principle, people wanted television service. They were entitled to receive it, and his duty was to provide quality access to television.
1970
In a recorded interview with researcher Mary Alice Mayer (and available online at The Cable Center Barco Oral History Collection), Mr. Walson was asked about the future of the CATV system and how it could enhance communication between a center hub and outward points. Part of his response was, "Colleges will teach their students through these cable facilities as long as there's a camera in the home and a camera in the college, you could have two-way communication between the two points and ask questions and see each other." (Fast forward to today, and it's clear to see how extraordinarily accurate his vision would become!)
1979
Mr. Walson's pioneering achievements were recognized by the Congress of the United States and the National Cable Television Association.
In addition to starting the nation's first community antenna television system in Mahanoy City, Mr. Walson can also claim several other pioneering firsts, including a five-channel system using adjacent channels, importation of distant signals using microwave technology, and use of coaxial cable.
During the last 40 years of his life, Mr. Walson served as a director of the National Cable Television Association, the Pennsylvania Cable Television Association, and numerous other civic organizations.
1993
Mr. Walson was inducted into the Broadcasting and Cable Hall of Fame.
With an alertness to change, adaptability to improving technology, and a conscientious responsibility to its customers, Service Electric continues to build its reputation in the cable television field. This requires the combined efforts of many dedicated people, including some of Mr. Walson's family.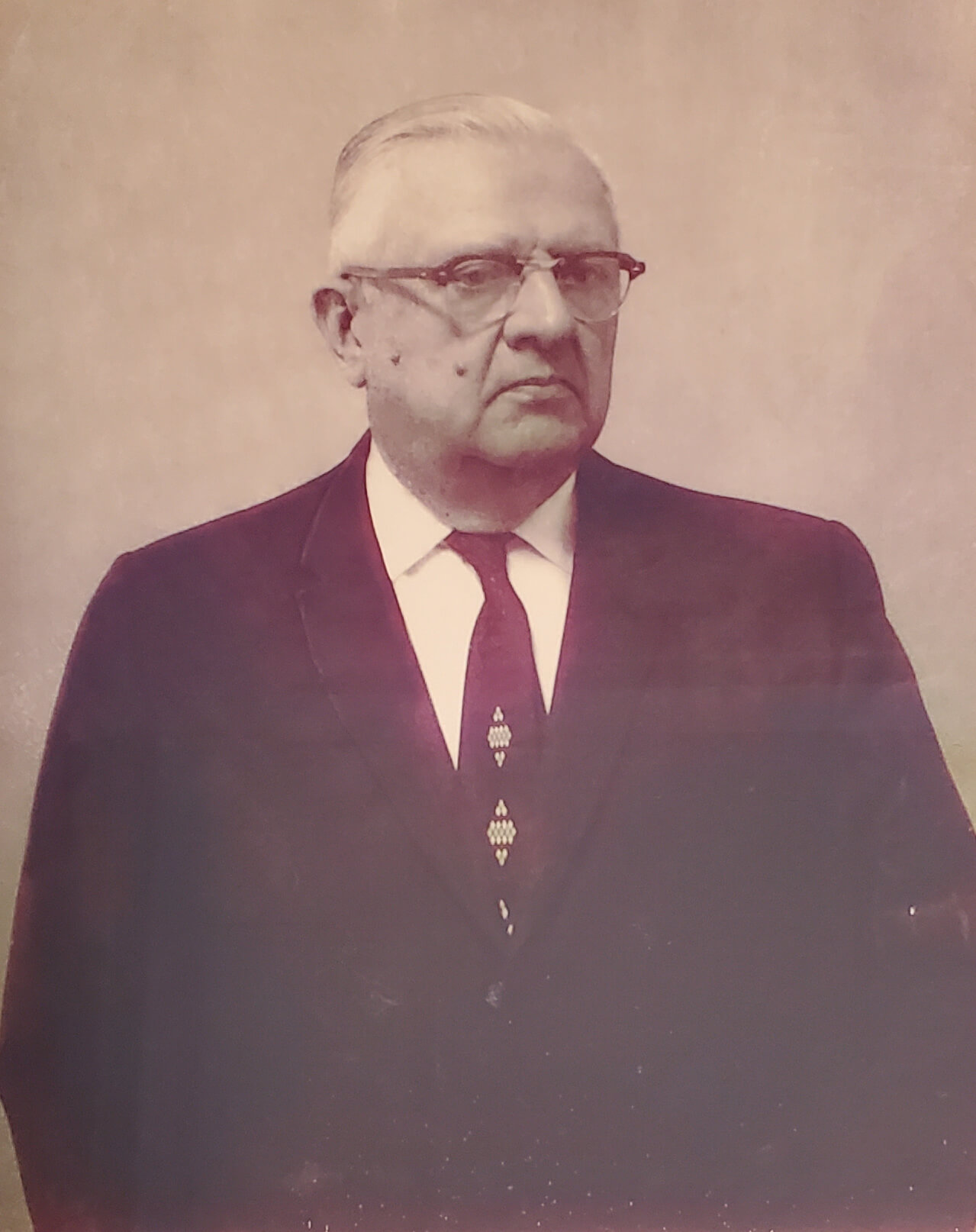 Claude Reinhard:
"The Great Risk-Taker"
Claude grew up on a small farm in Northampton County in the early 1900s. He spoke only Pennsylvania Dutch until attending the local one-room schoolhouse. After learning English, Claude excelled in school, eventually becoming a research chemist at the New Jersey Zinc Company. His employer invested in Claude's education and provided him a scholarship to Cornell University.
In the late 1940s, Claude and his wife, Evelyn were raising their family in Palmerton, PA. He continued to work at the New Jersey Zinc Company but was discouraged at the limited number of channels, only two, that were available to his home. Despite running various types of antennae from the vacant lot next to his home, he still couldn't pick up channel 10. Claude was a chemist, so if there was a problem, he sought a solution. This time, the problem was that he loved baseball, which was broadcast on channel 10.
Mr. Reinhard was never one to let challenges stop him. He pointed to the mountain and told his sons, "We're going to put an antenna up there." The solution, he knew, was in the Blue Mountains.
1951
By 1951, with the help a few investors, the Palmerton TV Signal Corporation began. They raised an antenna and ran cable from high upon the Blue Mountain and a pole line from the mountaintop to the Sokol Hall on Lehigh Avenue in Palmerton. Claude and the investors he had recruited ran the cable a block at a time. Claude's son Fred explained the laborious process: "If we had money, we'd go a block. If we had more money, we'd go another block."
It worked. Claude could no longer find the time to manage his role at the zinc company and run his cable business. He faced a choice: Stay in a stable, family-supporting job or take a gamble on himself. He took the risk.
1955
The company further expanded its interest in communications when they purchased the Palmerton Telephone Company.
1956
Palmerton TV Signal Corporation added to their customer base with the purchase of Blue Ridge Telephone Company.
During that time in the 1950s - Mr. Reinhard also owned Palmerton's Laundromat, The Zinc Bowl, a bowling alley in Lehighton, and three movie theaters: The Palm Theater, The Classic Theater, and The Mahoning Valley Drive-In. One of those, The Classic Theater, was on First and Iron Streets in Lehighton in a building later known as the Times News Building.
1965
The Palmerton Company became Pencor Services, Inc. (Pennsylvania Entertainment, COmmunications, and Recreation).
1967
Establishing the cable business offered Claude a natural entrance into the newspaper business. Cable Grams, a weekly publication, began to keep the public informed about cable TV enhancements and programming. This venture piqued Reinhard's interest in the newspaper business, and he subsequently purchased the Jim Thorpe Times News. Within two years, he acquired circulation of the Lansford and Tamaqua daily newspapers.
Mr. Reinhard's legacy carried on in the years that followed. His company strived to stay ahead of the curve with technology, including several wireless ventures, becoming a long-distance provider, adding an entertainment venue, and even an ice cream shop. His goal of serving his neighbors carries on with several of his children, grandchildren, and great-grandchildren, who consider themselves custodians of the company that's here to serve the family and the community.