East Stroudsburg University sits quietly nestled in the heart of the Pocono Mountains of Pennsylvania. The 213 acre campus serves a student population of nearly 6,000. Sprawled across the campus are 61 buildings, 9 residence halls housing 2,200 students, and a 1,000-seat dining hall.
The University was founded in 1893 as a Normal School to prepare teachers.
The school changed its name to East Stroudsburg State Teachers College and then to East Stroudsburg State College. Nearly a century after it was founded, in 1983, the school reached university status and became East Stroudsburg University.
Today, East Stroudsburg University offers 68 undergraduate and 20 graduate degree programs.
Over 5 years ago, some students began asking for Internet services in their Residence halls beyond the few computer labs with Internet access. ESU decided that they wanted to provide Internet access for everyone—from novice to expert. The bid to provide these services was selected, and PenTeleData was awarded the contract.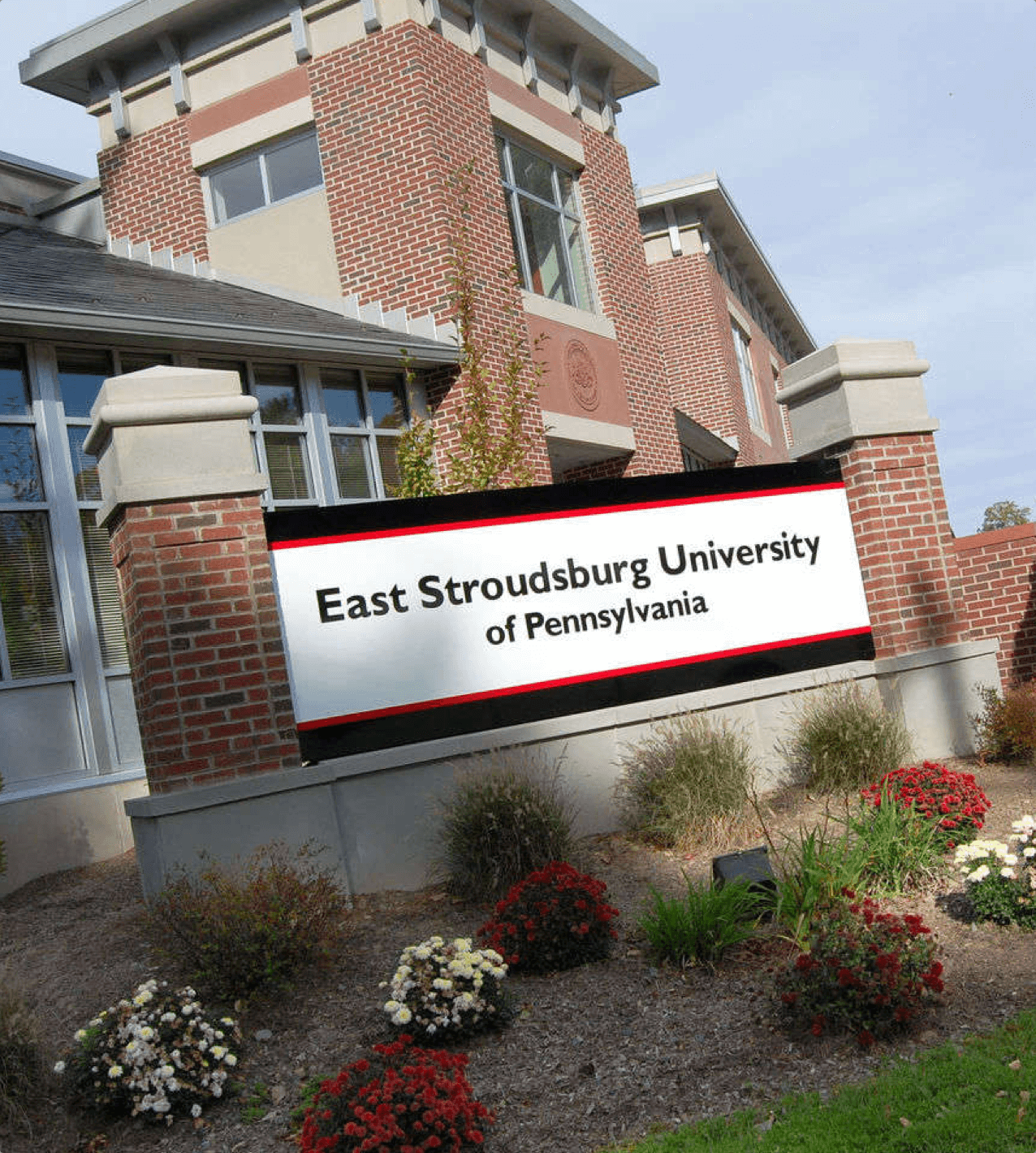 "They brought to the table not only high-speed cable modem Internet at broadband speeds, but also dial-up capability through one vendor," says Rick Bull, Director of Telecommunications at East Stroudsburg University.
The high-speed cable modems provided to ESU students who choose the cable Internet connection over the dial-up give them a constant, always-on Internet connection with up to 1.5 Mbps (megabits per second) download speeds. Coupled with the reliability of the PenTeleData network, cable modem connections are always on, no need to dial-in and no need to worry about busy signals, this means students can check class assignments, do research for a paper, or just surf the Internet 24 hours a day, 7 days a week.
Since 1999, PenTeleData has been providing East Stroudsburg University with reliable, high-speed cable and dial-up Internet services for its students and faculty both on and off campus.
"PenTeleData was able to provide quality service for dial-up, broadband, and ISDN Internet. ESU also recommended this service (cable) due to reliability and speed," says Bull.
East Stroudsburg University has grown rapidly through technology over the years through both Internet services provided by PenTeleData as well as through offerings by [The Office of] Telecommunications and its own University Computing Center.
Over 700 students, staff and faculty rely on the cable and dial-up Internet services provided by PenTeleData.
"Reliable service is required by any vendor that ESU hires to provide technology to campus," Bull said. "If we had a problem with the service, we would contact either Blue Ridge Communications or PenTeleData."
Reliable service also means reliable support. When students or faculty need support for their cable or dial-up Internet services, they contact PenTeleData's Technical Support Department directly.
"Technical problems are addressed in a timely fashion and to our satisfaction," says Bull. "When the students and other University community contact the support staff, they are most helpful."
PenTeleData's state of the art Network Control Center (NCC), staffed 24 hours a day, 7 days a week, 365 days a year, gives East Stroudsburg access to professional, dedicated technical support whenever they need it.
"Their ability to quickly respond to technical and operational requirements or issues via a local, always-available project team/manager was a plus," Bull states.
With a knowledgeable Technical Support staff and fast, dependable Internet services, PenTeleData helps East Stroudsburg University stay on the cutting edge of technology by keeping its campus connected and online.
East Stroudsburg University and PenTeleData: partners in education bringing quality, reliable Internet services to students and faculty, enriching the educational experience for all.