Whether your business needs to create or host a website, set up video surveillance in your store, connect multiple locations to your corporate office or set up your point of sale terminals, we can help.
Weis Markets
Weis Markets, Inc. is a 165-store supermarket chain based in Sunbury, PA with stores in Pennsylvania, Maryland, New York, New Jersey and West Virginia. They employ more than 18,000 associates in their stores, Store Support Center and Distribution Center. Today, they are a publicly traded company, one that has been in business for more than 100 years.
PenTeleData helps connect Weis' stores, their Store Support Center, distribution centers, manufacturing plants, etc. They depend on PenTeleData's dedicated Ethernet solutions every day to communicate throughout the company and for all Point of Sale transactions. In addition, PenTeleData connections assist Weis with the ability to offer online shopping, photo services, pharmacy refills, gift cards, and orders for party platters.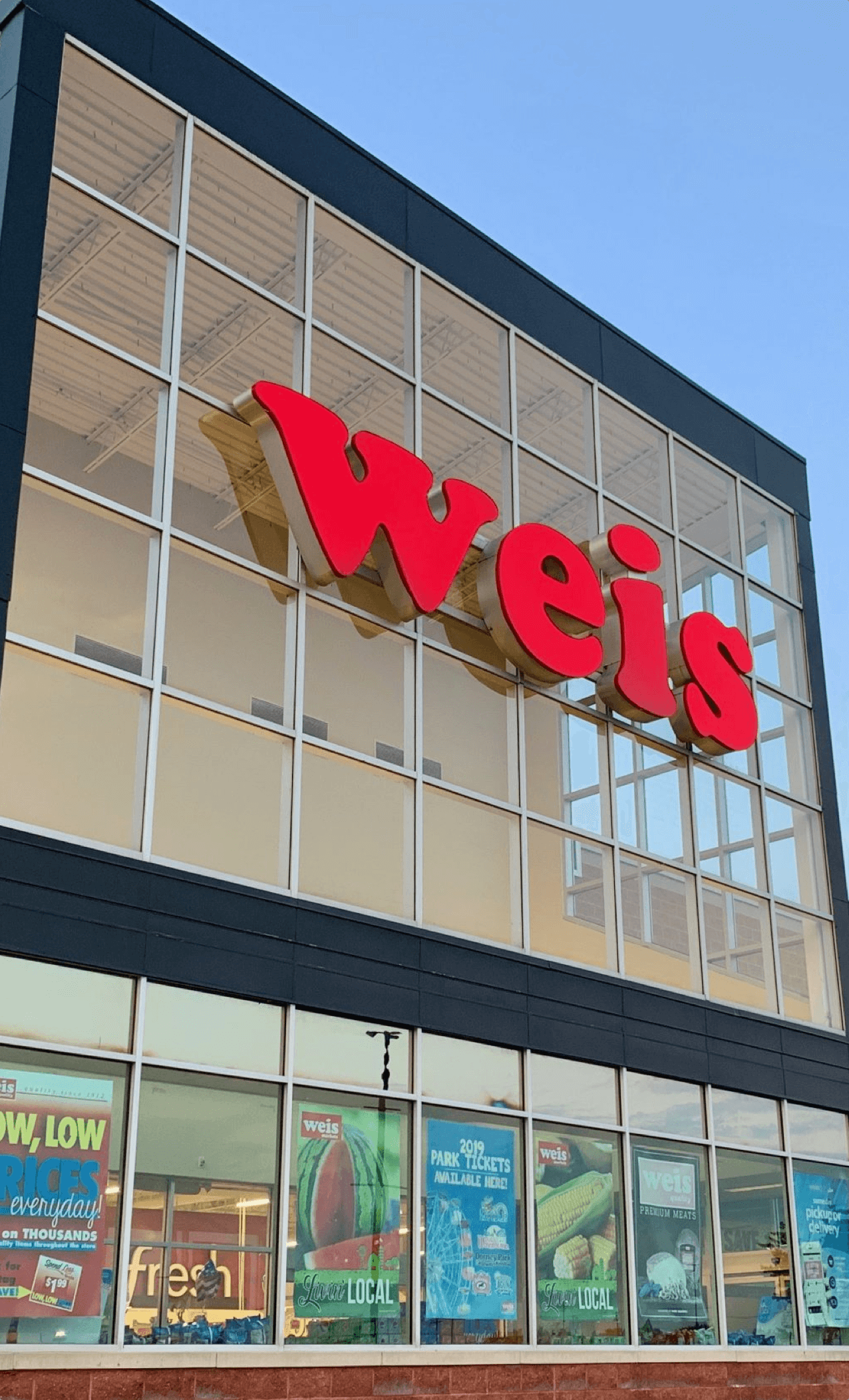 When asked why they chose PenTeleData, Weis Markets, shared, "PenTeleData owns fiber networks in many areas where we have stores and is a top regional provider of network management services. They also have business relationships with many telecommunications companies that allow us to have a single point of contact and easily expand into new markets when we open new stores."
Of course, reliability is probably the biggest deciding factor for any retail sales company when choosing a data and Internet provider. They also mentioned, "Weis Markets relies on PenTeleData's Network Operations center to monitor our networks and communicate with us when there are issues. We are fortunate that they have always recognized the critical nature of the services they provide and are willing to fix problems in a timely fashion. The PenTeleData team is always responsive to our needs and helps us look for ways to improve and grow. They offer ideas that help us with cost savings by switching to newer technologies. In the near future, they will be helping us ensure that all our POS transactions are guaranteed and that other network communications are not interfering with those transactions."